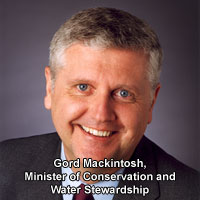 Manitoba's conservation minister has taken steps to extend and make concrete the haphazard moratorium on new peat mines that was part of the Save Lake Winnipeg Act. The Act was proclaimed June 16, 2011 in the lead up to the Manitoba election that year.


A new regulation under Manitoba's Mines Act was signed and registered June 3, 2013. The regulation blocks any new peat leases being issued, and blocks extension of existing peat mine operations from being put forward for licensing under the Environment Act. See link to regulation below.

In December 2011 Premier Selinger made a commitment for a peat lands protection strategy for Manitoba. Since that time workshops have been held, and options regarding peat lands protection and management outlined. To date neither a peat lands protection strategy or a peat lands management strategy has been put in place. Complicating matters is the reality that the Manitoba Mines Act does not have specific standards for peat leases, or peat mines. All permits and leases are issued under the quarry section of the Act, and applied as if peat is sand, gravel, or stone.

On February 25, 2013 the Manitoba Conservation and Water Stewardship department issued a press release about peat mining and the freezing of peat leases. The announcement (no further verification is available beyond the press release ) indicated that no peat mining would occur in Manitoba's parks. It also suspended "any new Environment Act applications or approvals for peat mining operations in Manitoba until the stewardship strategy is implemented."

The extended moratorium applies to 118 pending peat leases, and to any applications for new peat leases. The "possibility for peat mining on 48 existing peat leases" was suspended.

At the same time Minister Mackintosh announced new licences for peat mining to SunGro and Berger. Both new mines are located in the Washow Peninsula into Lake Winnipeg. The SunGro and Berger proposals for new mines were issued licences after the initial moratorium was put in place. Both went through extensive licence appeal processes, with cottagers, and First Nations objecting to the licences and asking for them to be cancelled.

The current proposal under the Environment Act for an expanded peat mining operation licence to Sunterra was allowed to continue, and continues in the review and licensing process. Hundreds of Manitobans have objected to this proposal under the Act. It is also situated in Washow Peninsula.

Minister Mackintosh also directed that Manitoba buy out SunGro's leases and application for a peat mine environment licence in Grindstone, a peninsula within Helca provincial park.

Two First Nations, Peguis and Fisher River First Nations, are currently undertaking community reviews of the Sunterra proposal. Both communities waited eight months for approved funding to undertake their community processes.

View Mines Act - Extension of Peat Moratorium Regulation
View February 25, 2013 Manitoba Government February 25, 2013 News Release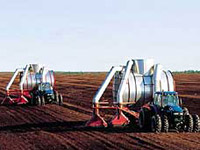 Several hundred formal of objections, and petitions with several hundred signatures were sent to Manitoba Conservation & Water Stewardship Minister Gord Mackintosh by July 24, 2012. All are in opposition to the application by Sunterra Horticulture Inc. to expand peat mining operations in the Bullhead, Little Deer Lake and Ramsay Point Bogs, located approximately 40 and 80 km north of Riverton, Manitoba.


The proposed peat mine will result in approximately 1324 hectares (ha) of land clearing, with 715 ha being mined directly.

The proposed peat mine expansion is located within the traditional territories of Bloodvein River First Nation, Fisher River First Nation, and within both the traditional territory and treaty land entitlement notification zone of Peguis First Nation. Adequate consultations between the Crown and the affected First Nations have not yet taken place.

The proposed mine site is also within the Moose Lake Wildlife Management Area (WMA) and in close proximity to Beaver Creek Provincial Park.

View July 24, 2012 H20 blog post
View July 24, 2012 Karin Boyd, Lake Winnipeg Foundation letter (PDF)
View July 24, 2012 James Beddome, Green Party of Manitoba letter
View July 23, 2012 Gaile Whelan Enns, Manitoba Wildlands Letter (PDF)
View July 23, 2012 Mike Sutherland, Peguis First Nation letter (PDF)
View July 23, 2012 Dr. Heather Hinam, Second Nature Discoveries in Adventure letter (PDF)
View July 23, 2012 Vicki Burns, Lake Winnipeg Project letter (PDF)
View July 23, 2012 Mo Tipples, Grindstone Cottagers Association letter (PDF)
View July 15, 2012 Wilderness Committee page
View Environment Act Public Registry File #4254.10 online


Source: Government of Manitoba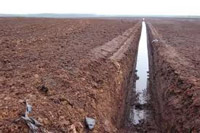 Manitoba Conservation and Water Stewardship Environmental Assessments and Licensing Branch (EALB) have received another application for an Environment Act license to expand a peat-mining operation in Manitoba.


Sunterra Horticulture Inc. applied for an Environment Act license to expand peat mining operations in the Bullhead, Little Deer Lake and Ramsay Point Bogs located approximately 40 and 80 km north of Riverton, Manitoba.

The public has until July 24, 2012 to submit comments to Manitoba Environment Officer Darrell Ouimet (darrell.ouimet@gov.mb.ca) on the proposed peat mine.

The proposed peat mine expansion is located within the traditional territories of Bloodvein River First Nation, Fisher River First Nation, and within both the traditional territory and treaty land entitlement notice zone of Peguis First Nation. Adequate consultations between the Crown and the affected First Nations have not yet taken place.

Manitoba claimed the Save Lake Winnipeg Act would ban "the rapid expansion of peat extraction from wetlands" through a two-year moratorium on granting peat quarry licences and permits under Manitoba's Mines and Minerals Act. However, leases exist for more than 30,000 hectares of peat lands in Manitoba, with another 20,000 hectares in pending lease applications.

Three Environment Act licenses for peat mines have been granted in Manitoba since the Save Lake Winnipeg Act became law June 16, 2011. Multiple appeals of these licenses are outstanding.

View Environment Act Public Registry File #4254.10 online
View June 21, 2012 Notice of Sunterra Peat Mine Development (File #4254.10) Application (PDF)
View July 1, 2012 Winnipeg Free Press article





About 80 people assembled outside the Manitoba Legislature on World Wetlands Day February 2, 2012 to speak up "For Peat's Sake". Representatives from leading conservation groups and the Manitoba Liberal and Green parties talked about the value of wetlands, and expressed concern with the expanding peat mining industry in Manitoba.


Three peat mines have been issued environmental licences despite a new law, The Save Lake Winnipeg Act, which the government promised would "stop the rapid expansion of the peat industry in Manitoba," and also despite objections from inside Manitoba Conservation and Water Stewardship departments.

"Decisions on new peat mining development in the province should be postponed until the peat land strategy is further along in the process," wrote Manitoba Conservation manager Glen Holmes.

Two of these three environmental licenses are being appealed. A fourth environmental license proposal to strip-mine peat bogs inside Hecla / Grindstone provincial park is being reviewed by Manitoba Conservation Environmental Assessment and Licensing Branch., with public comments closing February 3, 2012. These new peat mines are ringing the south basin of Lake Winnipeg.

"This is completely against the spirit of the Save Lake Winnipeg Act. We're destroying wildlife habitat, threatening the health of Lake Winnipeg, and we're dealing a terrible blow to our chances of climate change mitigation," said Eric Reder, Manitoba Campaign Director for the Wilderness Committee.

"Well, those peat mine licences were based on rights that existed, going back many years. Should there be even a broader pause? That's a question that is at hand," said Manitoba Conservation Minister Gord Mackintosh.

Combined the four peat mines could produce 3.9 megatonnes of carbon emissions over several decades – an amount equal to adding 12,000 cars to the road. Current methods for peat mining in Manitoba leave permanent changes to drainage and the ecosystem.

The Government of Manitoba promises public consultations on a new peat lands management strategy will start before the end of February 2012.

View February 2, 2012 Wilderness Committee For Peat's Sake - A gathering to celebrate World Wetlands Day page
Watch February 2, 2012 CBC video coverage


View February 2, 2012 CBC coverage
View January 30, 2012 Winnipeg Free Press article
View January 23, 2012 Nature Manitoba submission to Manitoba Conservation Environmental Licensing and Assessment Branch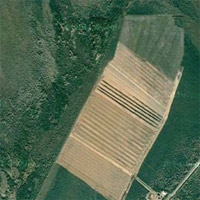 Public Pressure is building for the Manitoba Government to honour the spirit of its own laws and stop the rapid expansion of the peat industry, following the outcry over a proposed peat extraction project inside a provincial park.


Sun Gro Canada has applied for an Environment Act license for the proposed "Hay Point Peat Mine Development (Public Registry file #5548.00)" inside Hecla / Grindstone Provincial Park.

The proposed peat extraction project has not been approved and the public is being encouraged to submit comments to Darell Ouimet (darrell.ouimet[at]gov.mb.ca) at the Environmental Assessment and Licensing Branch (EALB). EALB is required to consider the comments received when making a licensing decision. Comments must be submitted by February 3, 2012 and include a reference to Public Registry file #5548.00, Hay Point Peat Mine Development."

The Liberal Party of Manitoba and Green Party of Manitoba held a joint press conference, with Manitoba Wildlands and the Wilderness Committee January 10, 2012 in response to the proposed peat mine in Hecla / Grindstone Provincial Park.

Concerned public citizens gathered at the Robert A. Steen Community Centre in Winnipeg Manitoba January 11, 2012 to discuss how to best protect peat lands in Manitoba. Numerous Hecla / Grindstone cottage owners, representatives of affected first nations, representatives from several environmental non-governmental organizations (ENGOs), and Manitoba Government aides were all in attendance.

Manitoba Premier Greg Selinger has claimed, "The most important thing is to take a look at these applications and make sure there is no negative impacts on Lake Winnipeg."

Yet the licensing process is still moving forward despite: 1) a new law, The Save Lake Winnipeg Act, enacted June 2011 that the Manitoba Government claimed would stop rapid expansion of the peat industry in Manitoba; and 2) concerns raised by Manitoba Conservation Parks & Natural Areas branch that the proposed peat mine at Hecla/Grindstone Provincial Park could pose a fire risk for cottagers, damage the park's only road and harm habitat for Manitoba's dwindling moose population.

According to information obtained by Manitoba Wildlands from the Manitoba Government, 184 peat quarry leases have been granted in Manitoba meaning that more than 30,000 hectares peat lands could potentially be subject to peat mining – almost twice as much as the 17,000 hectares of peat land currently in production across Canada.

View January 6, 2012, January 10, 2012, January 12, 2012 Winnipeg Free Press articles
View January 11, 2012 Interlake Spectator article
View January 11, 2012 CJOB 680AM (Winnipeg) coverage
View January 10, 2012 CBC News article
View January 10, 2012 Manitoba Green Party Leader James Beddome blog post
View January 10, 2012 Manitoba Green Party press release
View January 10, 2012 Manitoba Liberal Leader Jon Gerrard blog post
View January 10, 2012 Liberal Party press release
View Wilderness Committee, Write Wild - Provincial Park Threatened by Peat Mining Operation
View Sun Gro Horticulture Canada Ltd. - Hay Point Peat Mine Development (PR file #5548.00) Environmental Assessment Proposal (PDF)
View Manitoba Wildlands Reality Check #32 – How Many Peat Leases in Manitoba?


Source: Winnipeg Free Press, Government of Manitoba






The comments deadline for an environmental proposal to mine peat inside Hecla / Grindstone Provincial Park has been extended till February 3, 2012. The previous deadline, as reported December 30, 2011 by Manitoba Wildlands, was January 16, 2011.


Peatlands act as important water filters, reducing harmful nutrients that enter the lake. Peat bogs also serve as important carbon sinks, and mining them releases both carbon and methane into the atmosphere.

"Peat mining has the distinction of disrupting water tables, removing our natural water filtration, and releasing vast stores of carbon. ... Peat bogs, then, are an essential climate change mitigation tool," said Manitoba Wilderness Committee Campaign Director Eric Reder.

Cottagers and permanent residents in Hecla/Grindstone park are also concerned by the proposed mine. "It will leave a permanent scar in that area -- at least permanent within my generation for sure," said Heather Hinam, who owns a home in Hecla park.

There are 201 quarry leases for peat in all of Manitoba. Most are clustered in the Interlake and southeastern Manitoba. Several are near Lake Winnipeg.

In June, the province announced it was "banning the rapid expansion of peat extraction from wetlands" as part of its Save Lake Winnipeg Act. But all the government did was place a hold on granting new leases to peat producers. Those holding existing leases accelerated their environmental license applications.

"Why are we mining in parks? Why would we want to do anything other than abide by the intent of the Save Lake Winnipeg Act?" said Manitoba Wildlands Director Gaile Whelan Enns.

Chloe Burgess, manager of sustainable resource policy with Manitoba Conservation, said the province is developing a peatland-management strategy. The government plans to solicit input from the public in late February, 2012.

View January 6, 2012 Winnipeg Free Press article
View December 30, 2011 Manitoba Wildlands news item
View January 5, 2012 Wilderness Committee blog post
View Wilderness Committee Map of Peat Leases incise Hecla /Grindstone Provincial Park
View October 2011, Sun Gro Horticulture Canada Ltd. - Hay Point Peat Mine Development Manitoba Environment Act Proposal (Public Registry File # 5548.00)


Source: Wilderness Committee, Manitoba Wildlands, Winnipeg Free Press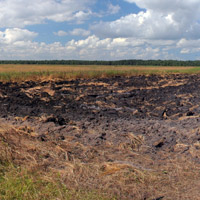 On November 1, 2011 Manitoba Conservation Environmental Assessment & Licensing Branch (EALB) received a new proposal from Sun Gro Horticulture Canada Ltd. for an Environment Act license to harvest peat inside Hecla/Grindstone Provincial Park. The approximately 531 ha targeted peatland is located approximately 21 km northeast of Riverton, MB. Public comments will be accepted until January 16, 2011.


The Government of Manitoba enacted Save Lake Winnipeg Act June 16 2011, which placed a two-year moratorium on the granting of quarry licences and quarry permits for peat and peat moss under Manitoba's Mines and Minerals Act.

Three Environment Act licenses for peat mines have been granted in Manitoba since passage of Save Lake Winnipeg Act on June 16, 2011.
Sun Gro Horticulture Canada Ltd. - Ramsay Point Peat Mine Development received a license June 29, 2011, with the application filed December 9, 2010.
Jiffy Canada Inc. - Peat Mining Development (Poplar Creek Bog, Haute Bog and Boggy River Bog) received a license July 18, 2011, with the application being made May 8, 2010.
Berger Peat Moss Ltd. - Deer Lake Harvesting Development received a license July 20, 2011, with the application filed February 25, 2011.
In all three cases applications for the Environment Act license were made before enactment of Save Lake Winnipeg Act, with the licenses being issued after enactment.

The current Sun Gro application and review is the first time an Environment Act license has been requested following the passage of Save Lake Winnipeg Act.

"Potentially permitting peat mines inside a provincial park, less than six months after a moratorium on new peat quarry licenses and permits, is contradictory to the aims of Save Lake Winnipeg Act. How many other peat mines could become operational in Manitoba on the basis of historical Mines and Minerals Act licenses and permits?" questioned Manitoba Wildlands Director Gaile Whelan Enns.

View December 28, 2011 Manitoba Conservation Proposals Open for Public Comment
View Sun Gro Horticulture Canada Ltd. - Ramsay Point Peat Mine Development License and Summary
View Jiffy Canada Inc. - Peat Mining Development (Poplar Creek Bog, Haute Bog and Boggy River Bog) License and Summary
View Berger Peat Moss Ltd. - Deer Lake Harvesting Development License and Summary
View Manitoba Save Lake Winnipeg Act
View Manitoba Wildlands, Lake Winnipeg page